Wednesday, April 29th, 2015 – 10th Rajab 1436AH
This week's Isale Sawab Majlis will be in the memory of the following Marhumeen:
Marhuma Maribel Gonzales
By ISIJ
Marhum Suhail Nasser
All Marhumeen of Nasser Family
All Marhumeen of Dattu Family
By Family Members
Marhum Ahmed Habib Janmohamed
Marhuma Mariambai Janmohamed
All Marhumeen of Habib Abdulla Janmohamed Family
By Murtaza Janmohamed
Marhuma Zubaida Vazir d/o Ghulam Hussain Nasser
Marhum Vazir Ali F. Vazir
All Marhumeen of Vazir Family
By Noor Brothers
Marhuma Zarinabai Ebrahim Rattansi
Marhum Ebrahim Mohamedali Rattansi
All Marhumeen of Rattansi Family
By Family Members
Marhum Suhail Nasser
Marhum Riyaz Gulamali Kara
Marhum Mohamedtaki Nasser Walji
Marhum Mustaffa Janmohamed Dharamshi
Marhum Jaffer Mohomed Kermalli
Marhuma Nishaat Sheraly
All Marhumeen of Rashid Moledina Family
All Marhumeen of Mohamedali Shariff Family
*Please submit Sura Fateha recitation and Isale Sawab Majalis details by noon on Tuesdays. Kindly contact
the Jaffari Community Center Secretariat office ONLY, during office hours at 905-695-9786 or [email protected]
Requests through anyone else will NOT be entertained.*

For more detailed information about the programs please click on the date.
Imam Ja'far al-Sadiq (a) has said: "He who walks to the masjid seeking the jama'at (congregational prayers), for every step he takes he receives seventy thousand good deeds, and his rank is raised accordingly. This status continues even after his death, for Allah appoints seventy thousand angels who would pray for him in his grave, give him good tidings, accompany him in his loneliness and plead for forgiveness for him till he is raised (from the grave)"
Daily Jamaat Maghribyn Salaat at Awwal time
Fajr Salaat on on weekends (Saturday and Sunday) will be at 5:30 AM
Please use Gate of Ali
For inquiries, please contact Mukhi 1-855-JAF-FARI (523-3274)
LADIES ANNOUNCEMENT
Ladies majlis to commemorate Wafat of Bibi Zainab (as) will be held on Monday, May 4th at 11:00am with Hadith-e-Kisa. Majlis to be recited by Zakira Nargisbai Karim.
Ladies will be preparing suko mewo after the Thursday night program on May 7th. We request ladies to help out.
Ladies will be making puri on Sunday, May 10th at 10:00am. Those interested in helping please give your names to Sr.Sikina Baker.Volunteers are requested to bring their own rolling pin.
Ladies program for Sufro of Imam Jaffer Sadiq (as), 22nd Rajab will be on May 11th will begin at 4:30pm. The program will later merge with men's program. Full niyaz will be served.
The Jaffari Entrepreneurship Development Initiative (JEDI) is a program organized by the Jaffari Islamic Youth to help nurture and support fellow youth in developing and presenting well drafted Business Plans for their respective idea/project or initiative. Through a series of workshops and mentoring sessions from professionals in the community we will work with you to ensure your idea/project or initiative is ready to be presented to interested investors from our community. This is a golden opportunity for you to get the help you need to start up your very own business, and possibly even grab the attention of an investor! So why wait?
Sign up by visiting our website at www.jaffari.org/jiy
Check out our promo video here: https://youtu.be/FLSwgXamMrc
LET'S TALK INCLUSION
The ISIJ is organizing a customized 'Let's Talk Inclusion' session for the Jamaat and all members that live or work in York Region (Vaughan, Richmond Hill, Markham, Newmarket, Aurora, Whitchurch-Stouffville, King, East Gwillimbury and Georgina) to provide their feedback on this initiative.
Date: Tuesday, May 26, 2015
Place: Jaffari Community Centre, Marhaba Banquet Hall
Time: 7.00 pm to 9 pm
COMMUNITY SUPPORTED AGRICULTURE
Zainabiya Workshop will remain closed on Mon May 4th.
We shall, inshA, return on Monday May 11th.
contact: [email protected]
SHIA MATCHMAKERS + STRONG MARRIAGE ANNOUNCEMENTS
Are you looking to get married?
Shia Matchmakers can help: www.shiamatchmakers.com
Are you already married?
Check out some shared secrets for a strong marriage!
Click here http://strong-marriage.com/dear-newlywed/
Have you ever wondered what age one should get married?
Maulana Syed Muhammad Baqir Qazwini discusses this here: http://strong-marriage.com/what-age-should-one-look-to-get-married/
Quran Teachers and Volunteers, sign up 
HERE
Mulla Asghar Memorial Library and Islamic Resource Centre
Sunday, April 26th
Al-Hussain Centre at 11 a.m.
10992 Kennedy Road, Markham.(Elgin Mills/Kennedy)
If you wish to sponsor a Majlis please contact Br. Sibtain Jaffer or Br. Mohamed Nurmohamed.
DATE: 1st May, 2015
TIME: 10:15am
 HOST: Bande Khuda
VENUE: Centre at Complex, 138 Yorkland St, Richmond Hill
PROGRAM: 
Surah Yasin: Sister Fatemabai Worthington
Hadesa kisa: Sister Raziabai Noormohamed
Surah Juma : Sister Fatemabai Tarbhai
Namaze Isteghfar(repentance) : Nargisbai Karim
Hazri munajat : Sister Shirinbai Bhamani
Dua Nudba: Sister Jamilabai Dewji
Majlis of wiladat of Imam Ali : Nargisbai Karim
Ziyarate ale yaseen: Sister Gulzarbai Kanji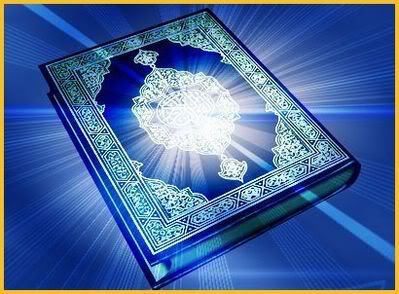 Tuesdays – at Complex, Crescent Village, 11:00am – 12:30pm (Urdu)
Thursdays – at JCC, 2:15pm – 3:15pm (English)
For further information pls contact Sister Azra Sajjad Ebrahim at [email protected]
New after work Quran study group for women
Wednesdays from 5.30 – 6.30pm
In the nursery room next to the ladies hall. Please enter from Door #3. No registration necessary. For info, please email: [email protected]