Wednesday, April 1st, 2015 – 11th Jamadi Al-Akher 1436AH
This week's Isale Sawab Majlis will be in the memory of the following Marhumeen.
Rashid Khursheed ibn e Khursheed Ahmed
Rajab Ali ibn e Mohammad Ali
Zehra bai bint e Mohammed Ali
By Family Members
Shurwat e Shaadi Majlis of Hussein Jaffer and Serveen Merchant for the Isale Sawab of:
Marhum Mukhtarali Moledina Jaffer
Marhuma Fatema Mukhtar Jaffer
Marhum Abdulrasul Nanji
Marhuma Kulsum Nanji
Marhuma Nargis Fidahussein Kanji
Marhum Muhammed Raza Jafferali Suleman
Marhuma Shireen Manekia
Marhum Jafferali Suleman
Marhum Fidahussein Kanji
Marhuma Sughra Panjwani
Marhuma Masuma Mohamed Nanji
Marhum Sikander Mukhtar Jaffer
Marhuma Zebunnisa Abbas Merali
Marhuma Zeenat Alihussein Bijani
By Family Members
40th of Marhum Murtaza Haji Jaffer
All Marhumeen of Haji Jaffer Family
Marhum Musa Haji Jaffer
By Family Members
Marhuma Rukaiya Bai Mehrali
Marhumeen of Fazal Haji Family
Marhumeen of Hasanali Remtulla Visram Thaver Family
By Family Members
Shurwat e Shaadi Majlis of Husein Virji and Farhana Jiwan for the Isale Sawab of:
All Marhumeen of Haji Jiwan Family
All Marhumeen of Nasser Virji Family
Marhuma Sidika Ahmed Janmohammad Dhirani
By Family Members
Marhuma Shireen Rattani who passed away in Dar-es-Salaam
By Mohamed and Naznin Kara
1 Year Death Anniversary Marhuma Mariambai G.Jaffer (Vancouver)
All Marhumeen of Gulamali Jaffer Family
All Marhumeen of Gulamhusein Dharamshi Family
Marhumeen Haji Mohamed Sadiq Champsi
By Rizwan and Ashifa Champsi
Marhuma Gulshanbai Hassanali Phoolwala
Marhum Jaffer Merchant
Marhum Pyarali Haji
Marhuma Sakina Bai Walji
Marhuma Imaan Fatema Kanani
Marhuma Khairun Bai Mohammed Ali
Marhum Mehboob Ali Rashid (Karachi)
Marhum Riyaz Gulamali Kara
Marhum Mohamedtaki Nasser Walji
Marhum Mustaffa Janmohamed Dharamshi
Marhum Jaffer Mohomed Kermalli
Marhuma Nishaat Sheraly
All Marhumeen of Rashid Moledina Family
All Marhumeen of Mohamedali Shariff Family
*Please submit Sura Fateha recitation and Isale Sawab Majalis details by noon on Tuesdays. Kindly contact
the Jaffari Community Center Secretariat office ONLY, during office hours at 905-695-9786 or  [email protected]
Requests through anyone else will NOT be entertained.*

For more detailed information about the programs please click on the date.
Imam Ja'far al-Sadiq (a) has said: "He who walks to the masjid seeking the jama'at (congregational prayers), for every step he takes he receives seventy thousand good deeds, and his rank is raised accordingly. This status continues even after his death, for Allah appoints seventy thousand angels who would pray for him in his grave, give him good tidings, accompany him in his loneliness and plead for forgiveness for him till he is raised (from the grave)"
Daily Jamaat Maghribyn Salaat at Awwal time.
Fajr Salaat on on weekends (Saturday and Sunday) will be at 6.30 AM
Please use Gate of Ali
For inquiries, please contact Mukhi 1-855-JAF-FARI (523-3274)
In the name of the Almighty, the most kind, the most beneficent.
By the grace of the Almighty, we are very delighted to welcome you to the 2nd Al-Wahda Sports Festival hosted by the Jaffari Sports and Recreation Board (JSRB) under the auspices of the ISIJ of Toronto invites you and your family to join us on Sept 4th through to the 6th, 2015 for a weekend of sports, entertainment and brotherhood.
This year's Al-Wahda Sports Festival will feature ladies and men's sporting events, scrumptious food stalls, and a forever-entertaining carnival, which promises to deliver lasting memories.
Avoid missing the occasion by logging onto www.alwahdafestival.com for details or find us on Facebook and Twitter @alwahdafestival.
We look forward to hosting you soon!!
Having the 'Talk' – How to effectively talk to your children about important issues – Saturday 11th April 2015
How do I know I've found my Soulmate? – Challenges of Spouse selection in the 21st century, a workshop for young adults and their parents – Saturday 11th April 2015
Making the Most of My Marriage – An interactive workshop for engaged and married couples – Saturday 18th April, 2015
Zainabiya Workshop will remain closed for Monday April 6th.
DATE: 3rd April, 2015
 TIME: 10:30am
VENUE: Brother Murtaza Amarshi's residence – 4 Fieldflower Crescent, Richmond Hill, ON L4E 5E6 
(905) 883-8065 – (647) 926-8575
PROGRAM: Hadeeth-e-Kisa, Sura Jumua, Sura Yaseen for isale thawab for Marhuma Akila Amarshi amd all Marhumeen, Qaseeda, Dua-e-Nudba (Sister Jamila Devji) , Majlis (Nargisbai Karim), Ziyarat of Ale Yaseen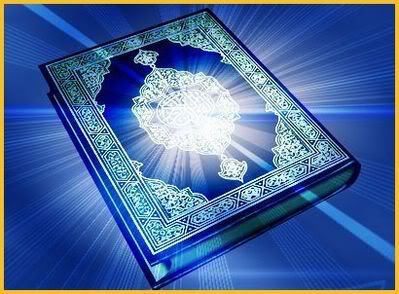 Tuesdays – at Complex, Crescent Village, 11:00am – 12:30pm (Urdu)
Thursdays – at JCC, 2:15pm – 3:15pm (English)
For further information pls contact Sister Azra Sajjad Ebrahim at [email protected]
New after work Quran study group for women
Wednesdays from 5.30 – 6.30pm
In the nursery room next to the ladies hall. Please enter from Door #3. No registration necessary. For info, please email: [email protected]