Wednesday, December 24th, 2014 – 2nd Rabi'ul Awwal 1436AH

This week's Isale Sawab Majlis will be in the memory of the following Marhumeen.
Marhuma Kulsumbai Ali Kassam
Marhuma Hamidabai Ali Kassam
All Marhumeen of Ali Kassam Family
All Marhumeen of Bahadurali Mawji Family
By Family Members
Marhuma Munira Ameer Yusuf
Marhuma Laila Shermohamed
Marhum Zulfikarali Shermohamed
By Family Members
40th of Marhuma Razia (Rosie) Fazel of London
All Marhumeen of Fazel Family
By Family Members
Marhum Kaleembhai Habib Mulji
Marhuma Nargisbai Habib Mulji
By Suleman Daya Family
Marhuma Raziabai Anwar Rattansi
Marhum Asgar Barkat Shariff
By Anwar Shariff & Family
All Marhumeen of Ahmed Janmohamed Dhirani Family
All Marhumeen of Amirali Haji Jiwan Family
By Jiwan Family
Marhum Hussein Ibrahim Railey
Marhuma Sugrabai Hussein Railey
By Riyaz Railey
Marhuma Fatmabai Mohamed Suleman Khimjee of Dubai
Marhum Kaleem Habib Jafferali Mulji of Daressalaam.
All Marhumeen of Mohamedali Remtulla Kara Family of Dar es Salaam
All Marhumeen of Hassanally Rehemtulla Family of Moshi
By Shafic Kara
Marhumeen of Kassamali Merali Family
Marhumeen of Mohamed Kassam Somji Family
Marhumeen of Merali Dewji Family
By Family Members
Please recite Surah-e-Fateha for all Marhumeen and remember them in your Duas:
Marhuma Aklia Amarshi
Marhum Raza Kanji (Shastri)
Marhuma Rubab bai Amersi Alibhai d/o Gulamali Damani
Marhum Habib Ladak
Marhum Riyaz Gulamali Kara
Marhum Mohamedtaki Nasser Walji
Marhum Mustaffa Janmohamed Dharamshi
Marhum Jaffer Mohomed Kermalli
Marhuma Nishaat Sheraly
All Marhumeen of Rashid Moledina Family
All Marhumeen of Mohamedali Shariff Family
*Please submit Sura Fateha recitation and Isale Sawab Majalis details by noon on Tuesdays. Kindly contact
the Jaffari Community Center Secretariat office ONLY, during office hours at 905-695-9786 or  [email protected]
Requests through anyone else will NOT be entertained.*

For more detailed information about the programs please click on the date.
Daily Jamaat Maghribyn Salaat at Awwal time except on Jamaat Events.
Jamaat Fajr Salaat on Week ends (Saturday & Sunday) at 6.30 AM
Please use Gate of Ali.
JSS is introducing an informal group focused on discussing the challenges associated with parenting. The topics will be different each month. Drop in after Jumma Salat for a warm cup of chai. No pre-registration is required.
Zainabiya Workshop sessions will resume on 5th January 2015
Please note, that if you require your donation receipts urgently, kindly email your request to [email protected]. However, the Jamaat will mail out all the receipts at the end of the year.
TIME: 10:00 a.m.
VENUE: 11 Beth Avenue, Richmond Hill, Ontario. L4E 0J6
Telephone # 647-402-3240
HOST: Sister Sabira Bhojani
PROGRAM: Hadeeth-e-Kisa,
Sura Jumua, Marshia – Sister Shakie Dharsi, Dua-e-Nudba – Sister Sadiqa Dharsi, Majlis – Nargisbai Karim,
Ziyarat of Ashura – Sister Sabera Merali
Ziyarat of Ale Yaseen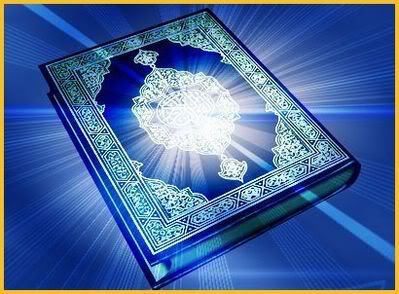 Tuesdays – at Complex, Crescent Village, 11:00am – 12:30pm (Urdu)
Thursdays – at JCC, 2:15pm – 3:15pm (English)
For further information pls contact Sister Azra Sajjad Ebrahim at [email protected]
New after work Quran study group for women
Wednesdays from 5.30 – 6.30pm
In the nursery room next to the ladies hall. Please enter from Door #3. No registration necessary. For info, please email: [email protected]