Wednesday, March 4th, 2015 – 13th Jamadi Al-Awwal 1436AH
This week's Isale Sawab Majlis will be in the memory of the following Marhumeen.
Marhum Murtaza Haji Jaffer
By ISIJ
Marhuma Rukiyabai Anverali Damji
All Marhumeen of Husseinali Walji Family
All Marhumeen of Anverali Abdullah Damji Family
By Family Members
Marhum Mohamed Ali Rashid Alidina
Marhuma Sherbanu Alidina
By Family Members
Marhuma Zaibunisa Habib Sunderji w/o of Marhum Anverali Pirbhai Kanani
All Marhumeen of Pirbhai Kanani Family
All Marhumeen of Jeraj Family
By Shabbir Jeraj Family
Marhum Mohamedhassan Amirali Karim Bhimani
Marhuma Masuma Murtaza Jaffer
Marhuma Shireen Abdulrasul Sachedina
By Family Members
40th of Marhum Muhammadhussein Abdulrasul Peera Champsi
All Marhumeen of Abdulrasul Peera Champsi Family
All Marhumeen of Yusuf Ebrahim Family
By Family Members
Marhum Murtaza Haji Jaffer
By Ladies Committee, Kitchen Team and Floor Serving Volunteers
Marhum Mohamedali Hasham
Marhuma Aminabai Hasham
Marhuma Grandma Sherbanu Samji
By Family Members
Marhuma Rubab Bai Mulla Yusufali of Arusha buried March 4th
Marhum Mohamed Mulla Yusuf
All Marhumeen of Jiwan Family
By Family Members
Marhum Mustafa Pardhan
Marhuma Shirinbai Hassanali Moledina
Marhum Roshanali Rashid Moledina
Marhum Habib Ladak
Marhum Riyaz Gulamali Kara
Marhum Mohamedtaki Nasser Walji
Marhum Mustaffa Janmohamed Dharamshi
Marhum Jaffer Mohomed Kermalli
Marhuma Nishaat Sheraly
All Marhumeen of Rashid Moledina Family
All Marhumeen of Mohamedali Shariff Famil
*Please submit Sura Fateha recitation and Isale Sawab Majalis details by noon on Tuesdays. Kindly contact
the Jaffari Community Center Secretariat office ONLY, during office hours at 905-695-9786 or  [email protected]
Requests through anyone else will NOT be entertained.*

For more detailed information about the programs please click on the date.
Daily Jamaat Maghribyn Salaat at Awwal time except on Jamaat Events.
Fajr Salaat on Saturday March 7th 2015 at 6.00 AM.
From Sunday, March 8th 2015 time will change back to 6.30 AM
For inquiries, please contact Mukhi 1-855-JAF-FARI (523-3274)For further program updates visit www.jaffari.org
We welcome all ladies to join us for a weekly intellectual discussion and self improvement program held every Monday morning at 10.00 am in the lower level of JCC in Room no 52.
This week we warmly welcome back our esteemed speaker Sister Taherabai Kassamali who will be continuing her discussion on Forty Hadith by Imam Khomeini (ar)
DATE: 6th March, 2015
 TIME: 10:00am
HOST: Sr. Mariam Khalfan
VENUE: 72 Barli Crescent,
Vaughan, Major Intersection: Major Mackenzie and Prince Rupert,
Phone: 289-553-2165
PROGRAM: Hadeeth-e-Kisa,
Sura Jumua, Qaseeda, Dua-e-Nudba (Mariambai Khalfan), Majlis (Nargisbai Karrim), Ziyarat of Ale Yaseen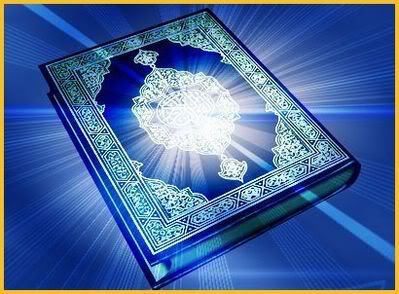 Tuesdays – at Complex, Crescent Village, 11:00am – 12:30pm (Urdu)
Thursdays – at JCC, 2:15pm – 3:15pm (English)
For further information pls contact Sister Azra Sajjad Ebrahim at [email protected]
New after work Quran study group for women
Wednesdays from 5.30 – 6.30pm
In the nursery room next to the ladies hall. Please enter from Door #3. No registration necessary. For info, please email: [email protected]
Current courses at A.L.I – CLICK HEREQuranic Reflections – Āyat 43:32 Seeking Divine Mercy