Wednesday, March 25th, 2015 – 4th Jamadi Al-Akher 1436AH
This week's Isale Sawab Majlis will be in the memory of the following Marhumeen.
15th Death Anniversary of Marhum Mulla Asgharali M. M. Jaffer
By ISIJ
40th of Marhuma Rukiyabai Anverali Damji
All Marhumeen of Husseinali Walji Family
All Marhumeen of Anverali Abdullah Damji Family
By Family Members
Marhum Rashid Khursheed ibn e Khuraheed Ahmed
Marhum Rajab Ali ibn e Mohammad Ali
Marhuma Zehra Bai bint e Mohammad Ali
By Family Members
Shurwat e Shaadi Majlis of Alireza Nathani and Zahra Remtulla for the Isale Sawab of:
All Marhumeen of Abdulhussein Nathani Family
All Marhumeen of Remtulla Valli Family
Marhum Abbas Bhalloo
By Family Members
Marhum Mohmed Taki Nasser
Marhum Mohmed Jaffer Hasham
Marhuma Zehrabai Hasham
By Safder Nasser
Marhuma Zainab Gulamhusein P. Okera
Marhuma Zainab Hassanali Juma
Marhum Murtaza Jaffer Mohamed Muraj
By Hajibhai Muraj Family
Marhuma Zeenatbai Bijani
Marhum Hussein Hajee Mehrali
Marhum Sikandar Hajee
Marhum Hasnain Hajee
Marhuma Kulsum Bai Hajee Mehrali
All Marhumeen of Hajee Mehrali Family
All Marhumeen of Rahemtulla Family
All Marhumeen of Amarshi Family
Marhuma Akila bai Amarshi
By Roshanbai Rehemtulla and Family
Marhum Abdulkarim Hussain Esmail
Marhum Hussain Esmail
Marhuma Shirin Abdo Ali
By Hussain Esmail Family
12th Death Anniversary of Marhum Abdullah G. Abdullah
Marhum Mohamedhussein F. Dhirani
Marhuma Nargis Gulamhussein
By Family Members
Marhum Habib Panju
Marhum Asgarali Habib Panju
Marhuma Zainab Asgarali Panju
By Family Members
Marhum Jaffer Merchant
Marhuma SherbanuBai Pyarali Rustam
Marhuma NurbanuBai Amirali Ahmed Jaffer
All Marhumeen of Rustamali Ladha Family
All Marhumeen of Ahmed Jaffer Family
Marhuma Zainab Gulamhusein P. Okera
Marhuma Zainab Hassanali Juma
Marhum Murtaza Jaffer Mohamed Muraj 
Marhum Riyaz Gulamali Kara
Marhum Mohamedtaki Nasser Walji
Marhum Mustaffa Janmohamed Dharamshi
Marhum Jaffer Mohomed Kermalli
Marhuma Nishaat Sheraly
All Marhumeen of Rashid Moledina Family
All Marhumeen of Mohamedali Shariff Family
*Please submit Sura Fateha recitation and Isale Sawab Majalis details by noon on Tuesdays. Kindly contact
the Jaffari Community Center Secretariat office ONLY, during office hours at 905-695-9786 or  [email protected]
Requests through anyone else will NOT be entertained.*

For more detailed information about the programs please click on the date.
Imam Ja'far al-Sadiq (a) has said: "He who walks to the masjid seeking the jama'at (congregational prayers), for every step he takes he receives seventy thousand good deeds, and his rank is raised accordingly. This status continues even after his death, for Allah appoints seventy thousand angels who would pray for him in his grave, give him good tidings, accompany him in his loneliness and plead for forgiveness for him till he is raised (from the grave)"
Daily Jamaat Maghribyn Salaat at Awwal time.
Fajr Salaat on on weekends (Saturday and Sunday) will be at 6.30 AM
Please use Gate of Ali
For inquiries, please contact Mukhi 1-855-JAF-FARI (523-3274)For further program updates visit www.jaffari.org
As we bid farewell to the long, cold winter months and blooming flowers bring with them smiles and sunny days wouldn't a great way to start the season off be with a swim? Well, JIY has got you covered. On Saturday April 4th we are hosting a female only swimming event. The event will be held at 6:00pm – 8:15 pm at the Maple Community Centre. The cost is $10 per person or $25 for three people, children aged 0-3 years old may swim for free. See you all there! Don't forget to sign up at
jaffari.org/jiy
and fill out the waiver.
There will be a ladies Majlis to commemorate the Wafaat of Bibi Fatemah AS on Tuesday, March 24th, the program will start at 10.30 a.m with Hadith e Kisaa, Majlis and Matam. Majlis will be recited by Taherabai Kassamali
We welcome all ladies to join us for a weekly intellectual discussion and self improvement program held every Monday morning at 10.00 am in the lower level of JCC in Room no 52.
Sayyid Muhammad Rizvi will address the group on Hadith from our Aimmah regarding the reappearance of Hazrat Hujjat (ajtf)
For more information contact: [email protected]
DATE: 27th March, 2015
 TIME: 10:30am
HOST: Sister Naaznin Remtulla and Sister Banu Nanji – On Auspicious occasion of beginning of wedding celebrations for their daughters Aeliya and Zahra.
VENUE: Centre at Complex – 138 Yorkland St., Richmond Hill
PROGRAM:
3 to 5 minute presentation by the volunteers of "Who is Hussain" fundraising effort.
Sura Jumua – Sister Sukaina Gulamhussein
Hadith-e-Kisa – Sister Zahida Remtulla
Sura Fath – Sister Rahmat Banu Nanji
Qaseeda – Sister Jamila Devji
Dua-e-Nudba – Sister Sadiqah Merali
Lecture – Nargisbai Karim
Ziyarat of Ale Yasein – Sister Zainab Kanji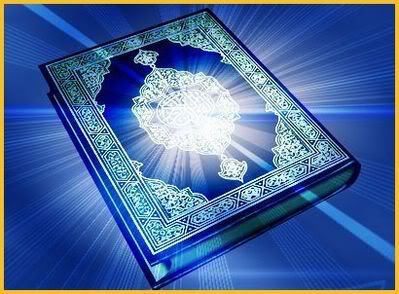 Tuesdays – at Complex, Crescent Village, 11:00am – 12:30pm (Urdu)
Thursdays – at JCC, 2:15pm – 3:15pm (English)
For further information pls contact Sister Azra Sajjad Ebrahim at [email protected]
New after work Quran study group for women
Wednesdays from 5.30 – 6.30pm
In the nursery room next to the ladies hall. Please enter from Door #3. No registration necessary. For info, please email: [email protected]