Wednesday, March 11th, 2015 – 20th Jamadi Al-Awwal 1436AH
This week's Isale Sawab Majlis will be in the memory of the following Marhumeen.
Isale Sawab for All Marhumeen
Bande Khuda
40th Majlis of Marhum Mustafa Pardhan
All Marhumeen of Fazal Karmali Family
All Marhumeen of Gulamhussein Pardhan Family
By Family Members
Marhuma Rukiyabai Anverali Damji
All Marhumeen of Husseinali Walji Family
All Marhumeen of Anverali Abdullah Damji Family
By Family Members
Marhum Murtaza Haji Jaffer
Marhum Hussein Haji Jaffer
Marhum Shabbir Haji Jaffer
By Kumail Jaffer Family
Marhum Mohamedhusein Merali Dewji
Marhuma Jenabai Mohamed Merali Dewji
Marhum Mohamedtaki Mohamedhussein Merali Dewji
Marhuma Lailabai Mohamed Gulamali Jessa ( Laila Massi)
By Family Members
Marhum Kassimali Nazerali Panju
Marhuma Gulshanbanu Kassimali Panju
Marhum Fidahusein Rashid Moledina
Marhuma Fatmabai Fidahusein Rashid Moledina
By Family Members
Marhum Mohammad Raza Najarali
Marhumeen of Najarali Family
Marhumeen Bawa Family
By Family Members
Marhumeen of Kamalia Family
By Family Members
10th day Majlis for Marhuma Nargisbai Najafali Dhala
Marhum Abdulhamid Najafali Dhala
All Marhumeen of Muhammad Hussain Fazel Family
By Family Members
40th Majlis of Marhuma Amina Bishon
All Marhumeen of Bishon Family
All Marhumeen of Mohamedtaki Dhirani Family
By Family Members
Marhuma Zebunnisa Habib Sunderji – w/o Marhum Anverali Pirbhai Kanani
All Marhumeen of the Habib Sunderji Family
All Marhumeen of Pirbhai Kanani Family
By Inayat Kanani and Family
Marhuma Ruqaiyya Bai Lilani
All Marhumeen of Noorani Family
All Marhumeen of Lilani Family
By Safdar and Zainab Noorani
Marhum Jaffer Merchant
Marhum Habib Ladak
Marhum Riyaz Gulamali Kara
Marhum Mohamedtaki Nasser Walji
Marhum Mustaffa Janmohamed Dharamshi
Marhum Jaffer Mohomed Kermalli
Marhuma Nishaat Sheraly
All Marhumeen of Rashid Moledina Family
All Marhumeen of Mohamedali Shariff Famil
*Please submit Sura Fateha recitation and Isale Sawab Majalis details by noon on Tuesdays. Kindly contact
the Jaffari Community Center Secretariat office ONLY, during office hours at 905-695-9786 or  [email protected]
Requests through anyone else will NOT be entertained.*

For more detailed information about the programs please click on the date.
Thursday, 19th March – 7:30pm – Full Niyaz  – 40th of Marhum Ebrahim Hassanali Abdullah Janmohamed sponsored for the pleasure of Allah
Imam Ja'far al-Sadiq (a) has said: "He who walks to the masjid seeking the jama'at (congregational prayers), for every step he takes he receives seventy thousand good deeds, and his rank is raised accordingly. This status continues even after his death, for Allah appoints seventy thousand angels who would pray for him in his grave, give him good tidings, accompany him in his loneliness and plead for forgiveness for him till he is raised (from the grave)"
Daily Jamaat Maghribyn Salaat at Awwal time except during Jamaat Events.
Fajr Salaat on on weekends (Saturday and Sunday) will be at 6.30 AM
Please use Gate of Ali
For inquiries, please contact Mukhi 1-855-JAF-FARI (523-3274)For further program updates visit www.jaffari.org
We welcome all ladies to join us for a weekly intellectual discussion and self improvement program held every Monday morning at 10.00 am in the lower level of JCC in Room no 52.
Sayyid Muhammad Rizvi will address the group on Hadith from our Aimmah regarding the reappearance of Hazrat Hujjat (ajtf)
DATE: 13th March, 2015
 TIME: 10:00am
HOST: Sister Zainab Datoo
VENUE: Centre at Complex, 138 Yorkland Street, Richmond Hill
PROGRAM: We will be commemorating the Wafat of Sayyida Fatemah (as). The program will consist of: Hadeeth-e-Kisa, Sura Jumua, Marsiya, Dua-e-Nudba (Jamila Dewji) Majlis by Nargisbai Karim, Matam, Ziyarat of Ale Yaseen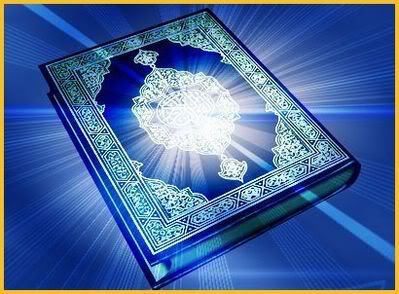 Tuesdays – at Complex, Crescent Village, 11:00am – 12:30pm (Urdu)
Thursdays – at JCC, 2:15pm – 3:15pm (English)
For further information pls contact Sister Azra Sajjad Ebrahim at [email protected]
New after work Quran study group for women
Wednesdays from 5.30 – 6.30pm
In the nursery room next to the ladies hall. Please enter from Door #3. No registration necessary. For info, please email: [email protected]
Current courses at A.L.I – CLICK HEREQuranic Reflections – Āyat 43:32 Seeking Divine Mercy