Wednesday, January 7th, 2015 – 17th Rabi'ul Awwal 1436AH

This week's Isale Sawab Majlis will be in the memory of the following Marhumeen.
Marhum Haider Hussain Ali (Moledina)
By ISIJ
Marhuma Raza Bano Mussavi
By ISIJ
Isale Sawab for All Marhumeen
Bande Khuda
Marhum Mohamed Raza Jaffer Rahim
All Marhumeen of Rahim Family
All Marhumeen of Karmalli Family
By Rahim and Kermalli Families
40th of Marhuma Fatimabai d/o Rehmatullah w/o Mohamed Suleman Khimji
By Ashraf A. Haidari
40th of Marhuma Fatmabai Mohamed Suleman Khimjee of Dubai, s/o Kaniz Shafic Kara of Dubai
By Shafic Kara Family
Marhum Raza Kanji (Shastri)
Marhum Amir Ali Muhammad Ali Bawa
Marhuma Magmura Akhmetova-Shahvalieva
Marhuma Rubab bai Amersi Alibhai d/o Gulamali Damani
Marhum Habib Ladak
Marhum Riyaz Gulamali Kara
Marhum Mohamedtaki Nasser Walji
Marhum Mustaffa Janmohamed Dharamshi
Marhum Jaffer Mohomed Kermalli
Marhuma Nishaat Sheraly
All Marhumeen of Rashid Moledina Family
All Marhumeen of Mohamedali Shariff Family
*Please submit Sura Fateha recitation and Isale Sawab Majalis details by noon on Tuesdays. Kindly contact
the Jaffari Community Center Secretariat office ONLY, during office hours at 905-695-9786 or  [email protected]
Requests through anyone else will NOT be entertained.*

For more detailed information about the programs please click on the date.
Daily Jamaat Maghribyn Salaat at Awwal time except on Jamaat Events.
Jamaat Fajr Salaat on Week ends (Saturday & Sunday) at 6.30 AM
For inquiries, please contact Mukhi 1-855-JAF-FARI (523-3274)
*Please note date change*
Ladies will be holding a Milad to celebrate the Wiladat of Prophet Muhammad (SAW) on
Saturday January 17, 2015 at 2.30 p.m.
at JCC. The program will be filled with Munajaats and Qasidas. Please be a part of this Auspicious occassion.
Khushali Mubarak!
Welcome back to our regular participants and an invitation to all newcomers to join us for a weekly intellectual discussion and self improvement program held every Monday morning at 10.00 am in the lower level of JCC in Room no 52.
This week we warmly welcome back Sister Taherabai Kassamali who will be our keynote speaker and continues her discussion on "Forty Hadith by Imam Khomeini"
Canadian Mental Health Association, York & South Simcoe are looking for volunteers and new members for the Board of Directors, from various cultural and faith communities . All applications are welcome, especially there is a particular need for expertise in law, accounting/finance, health care, community development, and youth mental health services. There are also opportunities on the Community Engagement Committee and our Quality Improvement/Safety Committee.
This isn't a fundraising organization but rather a care provider organization, so the focus is different than that of the Foundation.
The 2015 Islamic Model United Nations Competition will be held on January 10th, 2015 from 9am to 5pm in the Marhaba Banquet Hall. All are invited to come and watch the debate that will follow a traditional United Nations Meeting format and will reveal the position of different countries on current issues. Please come and show your support to the youth who have put time and effort into preparing for the competition. Lunch will be served during the event. Please visit jaffari.org/jiy for more details.
The ISIJ of Toronto is looking for an enthusiastic individual to join our team. The position is for Caretaker/ Building Maintenance at the Jaffari Community Centre. For those interested please email your resume to the ISIJ Secretariat Office at
[email protected]
. 
Caretaker/ Building Maintenance
Please note, that if you require your donation receipts urgently, kindly email your request to [email protected]. However, the Jamaat will mail out all the receipts at the end of the year.
DATE: 9th January, 2015
TIME: 10:00 a.m.
HOSTS: Sister Parin Karim and Sister Yasmin Fazal
VENUE: Centre at Complex,
138 Yorkland Street, Richmond Hill
PROGRAM: We will inshallah celebrate the wiladat of our Prophet (s.a.w.) and Imam Jaffar as-Sadiq (a.s.). Program details: Hadeeth-e-Kisa, Sura Jumua, Qaseeda, Dua-e-Nudba, Majlis by Nargisbai Karim, Ziyarat of Ale Yaseen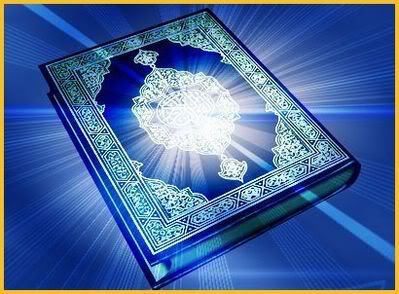 Tuesdays – at Complex, Crescent Village, 11:00am – 12:30pm (Urdu)
Thursdays – at JCC, 2:15pm – 3:15pm (English)
For further information pls contact Sister Azra Sajjad Ebrahim at [email protected]
New after work Quran study group for women
Wednesdays from 5.30 – 6.30pm
In the nursery room next to the ladies hall. Please enter from Door #3. No registration necessary. For info, please email: [email protected]