Wednesday, January 21st, 2015 – 30th Rabi'ul Awwal 1436AH

This week's Isale Sawab Majlis will be in the memory of the following Marhumeen.
Marhuma Masuma Murtaza Jaffer
By ISIJ
Marhuma Nishatbanu Kashani
By ISIJ
Marhum Syed Asad Ali Razvi
Marhum Syed Shaukat Hussain Razvi
Maurhuma Syeda Iqbal Fatima
By Family Members
40th of Marhum Kaleem Habib Jafferali Mulji
Marhum Habib Jafferali Mulji  
Marhuma Nargisbai Jafferali Mulji
By Shafic Kara Family
Marhuma Zehrabai Mushtaqali Nasser
All Marhumeen of Panju Family
All Marhumeen of Nasser Family
By Family Members
Marhuma Shirinbai Anwer Pirbhai
By Ahmed Kanji
40th of Marhum Rizwan Railey
Marhuma Sugrabai Railey
Marhum Hussein Ebrahim Railey
By Riyaz Railey
Marhuma Kanizbai Remtullah
By Family Members
Marhum Shabbir Yusuf Jaffer Alloo
Marhum Raza Kanji (Shastri)
Marhuma Rubab bai Amersi Alibhai d/o Gulamali Damani
Marhum Habib Ladak
Marhum Riyaz Gulamali Kara
Marhum Mohamedtaki Nasser Walji
Marhum Mustaffa Janmohamed Dharamshi
Marhum Jaffer Mohomed Kermalli
Marhuma Nishaat Sheraly
All Marhumeen of Rashid Moledina Family
All Marhumeen of Mohamedali Shariff Family
*Please submit Sura Fateha recitation and Isale Sawab Majalis details by noon on Tuesdays. Kindly contact
the Jaffari Community Center Secretariat office ONLY, during office hours at 905-695-9786 or  [email protected]
Requests through anyone else will NOT be entertained.*

For more detailed information about the programs please click on the date.
Daily Jamaat Maghribyn Salaat at Awwal time except on Jamaat Events.
Jamaat Fajr Salaat on Week ends (Saturday & Sunday) at 6.30 AM
For inquiries, please contact Mukhi 1-855-JAF-FARI (523-3274)
We welcome all ladies to join us for a weekly intellectual discussion and self improvement program held every Monday morning at 10.00 am in the lower level of JCC in Room no 52.
This week we warmly welcome back our esteemed speaker Maulana Sayyid Muhammad Rizvi who will be our keynote speaker.
The ISIJ of Toronto is looking for an enthusiastic individual to join our team. The position is for Caretaker/ Building Maintenance at the Jaffari Community Centre. For those interested please email your resume to the ISIJ Secretariat Office at
[email protected]
. 
Caretaker/ Building Maintenance
Canadian Mental Health Association, York & South Simcoe are looking forvolunteers and new members for the Board of Directors, from various cultural and faith communities . All applications are welcome, especially there is a particular need for expertise in law, accounting/finance, health care, community development, and youth mental health services. There are also opportunities on the Community Engagement Committee and our Quality Improvement/Safety Committee.
This isn't a fundraising organization but rather a care provider organization, so the focus is different than that of the Foundation. Please review attached info or Interested individuals for further info, please email: shabnees@yahoo,ca
website : www.cmha-yr.on.ca.
DATE: 23rd January, 2015
TIME: 10:00 a.m.
HOST: Sister Zehra Dilawar Hussain
VENUE: 73 Frybrook Crescent,
Richmond Hill, L4B 2B9
PROGRAM: Nawchandi Amal with
Dua-e-Nudba program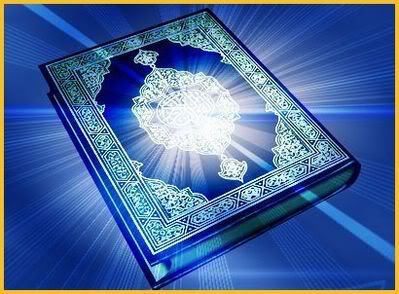 Tuesdays – at Complex, Crescent Village, 11:00am – 12:30pm (Urdu)
Thursdays – at JCC, 2:15pm – 3:15pm (English)
For further information pls contact Sister Azra Sajjad Ebrahim at [email protected]
New after work Quran study group for women
Wednesdays from 5.30 – 6.30pm
In the nursery room next to the ladies hall. Please enter from Door #3. No registration necessary. For info, please email: [email protected]