Wednesday, April 8th, 2015 – 18th Jamadi Al-Akher 1436AH
There will no Isale Sawab Majalis / Sura Fateha, this Thursday, 9th April 2015, as we celebrate the Wiladat of Bibi Fatima A.S
*Please submit Sura Fateha recitation and Isale Sawab Majalis details by noon on Tuesdays. Kindly contact
the Jaffari Community Center Secretariat office ONLY, during office hours at 905-695-9786 or [email protected]
Requests through anyone else will NOT be entertained.*

For more detailed information about the programs please click on the date.
Imam Ja'far al-Sadiq (a) has said: "He who walks to the masjid seeking the jama'at (congregational prayers), for every step he takes he receives seventy thousand good deeds, and his rank is raised accordingly. This status continues even after his death, for Allah appoints seventy thousand angels who would pray for him in his grave, give him good tidings, accompany him in his loneliness and plead for forgiveness for him till he is raised (from the grave)"
Daily Jamaat Maghribyn Salaat at Awwal time
Fajr Salaat on on weekends (Saturday and Sunday) will be at 6.00 AM
Please use Gate of Ali
For inquiries, please contact Mukhi 1-855-JAF-FARI (523-3274)
Registration for the 5th Annual Summer Quran Camp for children ages 5-12 organized by the Ladies' Committee is now open. Limited spaces available. SIGN UP NOW to avoid disappointment.
The camp includes Quran Surah memorization,crafts, games, gym, stories and fun activities!
The camp will be held from August 10 to August 14, 2015, from 9 a.m. to 3 p.m., at the Jaffari Community Centre.
To register, please go to: http://tinyurl.com/summerqurancamp
Before and After Care is available upon request. If you have any questions or would like to apply for a counselor or a volunteer position, please email
[email protected]
.
Visit our facebook page: https://www.facebook.com/SummerQuranCamp
In the name of the Almighty, the most kind, the most beneficent.
By the grace of the Almighty, we are very delighted to welcome you to the 2nd Al-Wahda Sports Festival hosted by the Jaffari Sports and Recreation Board (JSRB) under the auspices of the ISIJ of Toronto invites you and your family to join us on Sept 4th through to the 6th, 2015 for a weekend of sports, entertainment and brotherhood.
This year's Al-Wahda Sports Festival will feature ladies and men's sporting events, scrumptious food stalls, and a forever-entertaining carnival, which promises to deliver lasting memories.
Avoid missing the occasion by logging onto www.alwahdafestival.com for details or find us on Facebook and Twitter @alwahdafestival.
We look forward to hosting you soon!!
Having the 'Talk' – How to effectively talk to your children about important issues – Saturday 11th April 2015
How do I know I've found my Soulmate? – Challenges of Spouse selection in the 21st century, a workshop for young adults and their parents – Saturday 11th April 2015
Making the Most of My Marriage – An interactive workshop for engaged and married couples – Saturday 18th April, 2015
Parenting to raise children with moral intelligence – 4 week program:
March 29, April 5, 12 and 19
We welcome all ladies to join us for a weekly intellectual discussion and self improvement program held every Monday morning at 10.00 am. This week's class will be held in the Men's Marhaba Banquet Hall.
This week our esteemed speaker Sister Taherabai Kassamali will be continuing her discussion on Forty Hadith by Imam Khomeini (ar)
DATE: 3rd April, 2015
 TIME: 10:30am
 HOST: Sister Batul Panju
VENUE: 98 Luba Avenue, Richmond Hill. L4S lG7
PROGRAM: To include celebration
of Wiladat of Bibi Fatema Zahra (a.s.).
Hadith e Kissa, Surah Jumah,
Surah Yaasin, Munajaat,
Dua e Nudba, Qasida,
Lecture by Sr. Nargis Karim
Ziyaraat Ale Yaasin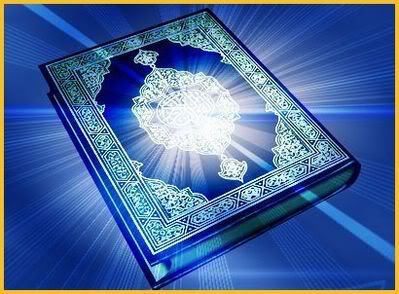 Tuesdays – at Complex, Crescent Village, 11:00am – 12:30pm (Urdu)
Thursdays – at JCC, 2:15pm – 3:15pm (English)
For further information pls contact Sister Azra Sajjad Ebrahim at [email protected]
New after work Quran study group for women
Wednesdays from 5.30 – 6.30pm
In the nursery room next to the ladies hall. Please enter from Door #3. No registration necessary. For info, please email: [email protected]